How to Manage Your Time and Tasks
An Online Workshop with Alan Rojas Yacolca
Friday, March 5, 16:00-18:00 CET (Zurich, Amsterdam, Vienna).
Registration will be open until Sunday, February 28.
The Theme
At first sight, procrastination is one of the most useless habits in the universe. You're under pressure to do something, you don't do it, but instead you hang around, you clean your desk or spend your time with other forms of irrelevant behavior. The way you're wasting your precious time doesn't make you feel any better than working on the task you're avoiding. Why are you doing this? Find it out in this workshop, and not only that: Leave that pattern behind.
The Program
This online workshop will help you to explore, understand and resolve procrastination patterns in your daily life. You'll learn to address the issue from a new perspective: Procrastination is originally a creative solution to reduce stress, but in adulthood, that solution becomes the problem. In this process, different parts of your Self are involved, in a continuous struggle that increases distress while trying to avoid it. In our approach it's crucial to understand the polarity between the involved parts and respect each of them in their own right, to be able to reach a long term change in managing time and tasks.
The Format
This two-hour session will offer you an introduction to the background and the dynamics of procrastination, with exercises that will help you to explore your thoughts, emotions, and behaviors when you're caught up in putting things off.
You'll learn to know and understand the frozen parts of your Self that create and maintaining unproductive habits. Once you have understood these dynamics, you'll learn a Logosynthesis approach to integrate those parts and to focus on what's most important in your life: your mission.
A few days before the workshop you will receive a homework assignment as a part of your preparation process to achieve optimal results from your participation. You can also join the
Facebook group "Procrastination"
to tune in to the issue. After having participated in the workshop you're eligible to join the Facebook group "The Procrastination Project."
Your Guide
Alan Rojas Yacolca is a developmental educator, energy healer, and executive coach working in the convergence of body, mind & spirit. In his approach to guiding change, he specializes in removing what blocks confidence, competence, and creativity, so that you flow & live your mission in this lifetime. He consults in Spanish, English, and French.
The Group
As a participant, you're familiar with the fundamentals of Logosynthesis, from having worked with a Practitioner, from training seminars, or from reading at least one of
Willem Lammers' books
on Logosynthesis. If you have any questions about attending this workshop, please contact the staff through the
contact form
 on this website.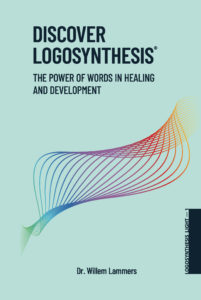 Structure and Organization
Technology
We will work with Zoom. This is a video-conferencing service for which you need to open a free account. Download the app on your IOS or Android device or install a plugin for your browser. It works best for all if everybody uses a headset instead of built-in microphones and speakers. Shortly before the session, you will receive your Zoom link to establish the connection.
Date and Time
The program consists of one two-hour session in two slots, with a short break, on
Friday, March 5, 2021, 16:00-18:00 CET (Zurich, Paris, Vienna)
. The Zoom link will open at 15:45.
Find your time zone
.
Fee and Registration
Don't put off your registration for this workshop!
Social Share