Master Practitioner in Logosynthesis (MPL)
This course is aimed at trained specialists who are already Practitioners and are looking for further immersion in Logosynthesis.
A transitional provision will run until 31.12.2016. Anyone who'd like to take advantage of this provision should fill out a questionnaire. The requirements that you'll need to meet can again be seen in the MPL Regulations. Many thanks go to Suzanne von Blumenthal's leading Training Commission and the working group run by Ruedi Karlen.
Master Practitioner Regulations Download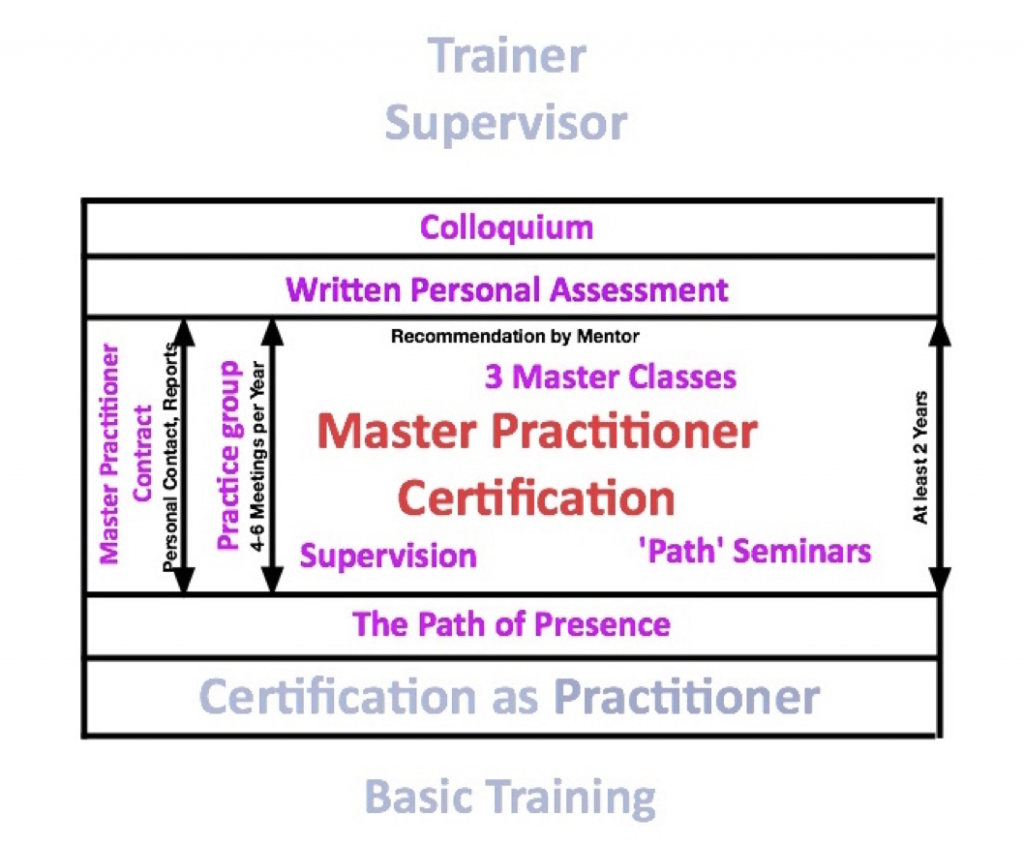 As an overview of the Master Practitioner in Logosynthesis® course:
Certification as a Practitioner in Logosynthesis®
Participation in 'The Path of Presence' seminar
Participation in a previously unattended Practitioner curriculum 'Path' seminar
Participation in at least 3 Master Classes: topic seminars, Logosynthesis® Master Labs and/or working conferences (Summer Academy)
Agreement of a contract for individual mentor backing and supervision (the 'Master Practitioner contract') with written reports every 6 months
Participation in practice groups
Mentor recommendation
Written personal assessment
Certification by colloquium: a collegial discussion with the group of experts (3 experts).
Social Share