Online with Dr. Willem Lammers
The Theme
This series of three online sessions is one of our most popular events. For a good reason: Your body connects your inner and outer worlds, adapting to the demands of reality, and propelled by Essence, your Higher Self. Your body is constantly developing, based on the effects of your personal signature derived from human evolution, genetics, social programming, and experiences you collect as you live your life on planet Earth, the Matrix in Logosynthesis terms.
When all is working well, your energy is freely flowing, your body will be a faithful servant, and you can enjoy it. If energy is not flowing, your body's functions become reduced, interrupted, or blocked, and you'll be tired, exhausted, or ill. You'll suffer.
The Context
You perceive your body through the lens of your body image, a specialized, internal, analog data center for information about the body and its environment (Horowitz, 1966). Body image functions to:
Assess options and limitations of the body,
Set expectations you have of what your body can do, and
Determine how you perceive of your health, suffering, and wellbeing.
Physical symptoms serve as signals in the body, alerting you to disruptions between Essence and your mission in this world. The body image is strongly influence by beliefs that can be limiting.
The Program
In Logosynthesis & the Body you will:
explore and resolve frozen body image patterns as they have developed during your life.
learn to detect disturbances in the flow of your life energy, based on concrete physical symptoms, or because the experience of your body does not meet your expectations, or a combination of the two.
resolve these disturbances, review your body image, and restore your contact with Essence in the context of what we call the Matrix.
The content of the sessions will be entirely determined by the participants' own issues in the field of health and the body. Willem will offer opportunities to understand, address and process these issues at a deep level and to dissolve energy structures associated with them. In this practical part, we will work in the whole range of the Logosynthesis model on the Practitioner level. You'll also be able to witness some of the amazing new protocols from Willem's new book, which will appear soon.
The experiential part of this program is recognized as 6 hours in the Practitioner and Master Practitioner curriculum of the Logosynthesis International Association.
The Format
The full program consists of three elements:
Three two-hour online process sessions, in which can bring in personal issues about the body. Each session will encourage open sharing by group members regarding blockages in body image, which will be addressed using Logosynthesis techniques in the wider context of energy psychology, and a holistic world model. Each session will consist of three or four demonstrations with group members. Topics can be sent to the trainer before the session or may arise and be processed during the workshop. After each sequence, you can ask questions about the method, theory and philosophy of Logosynthesis, to deepen your understanding of what you have perceived and experienced.
Practice group meetings of 3 or 4 members in combination with the process sessions. These groups can meet between sessions, as in all other Logosynthesis Practitioner training seminars. If you're in ongoing Logosynthesis training, we recommend to create a practice group and/or participate in one.
The process of the group is supported by a dedicated Facebook group for the participants of this program after the theory session, moderated by Willem Lammers.
Your Guide
Willem Lammers, MSc, DPsych, TSTA, is the founder and developer of Logosynthesis®. He is a psychologist, a licensed psychotherapist, a coach and a consultant to people and organizations. He is also the founding director of ias, a leading training institute for workplace counseling in Switzerland.
Dates and Times
The three sessions of this online process group (o21.B3) will be offered on Mondays: October 25, November 8, and November 22, 2021.
All sessions will take place 16:00-18:00 CET (Vienna, Rome, Amsterdam, Zurich time, GMT+1).
This time of the day guarantees maximal accessibility for most time zones in which Logosynthesis is spreading now.
Time zone converter
The registration deadline for these events will be Thursday, October 21, 2021.
Target group
You are a professional in counseling, coaching, psychotherapy, psychiatry or education.
To participate, you must have attended at least a Logosynthesis Basic seminar or a Logosynthesis Online Introduction, or you have read Willem Lammers' Logosynthesis Handbook or his recent book Discover Logosynthesis. The more background in Logosynthesis, the more you'll profit from this format. If you would love to join but don't fulfill these criteria, please contact Willem through the contact form on his website.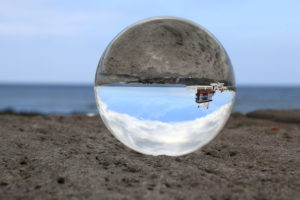 Technology
We will work with zoom.us, for which you need to open a free account. Download the app or install a plugin for your browser. It works best for all if everybody uses a headset instead of built-in microphones and speakers.
Recording
Sessions will be recorded, and attendees will receive a download link after each session. Participants of our previous workshops have appreciated the opportunity to study the session recordings. Recordings will downloadable for one week.
Registration
You can register separately for both events or join both with a 10% discount:
The fee for the three-session workshop is CHF 149.–.
You register by paying the fee in Swiss francs through this link.
Please add the event code with your registration: O21.B3. Body workshop
1 Swiss franc roughly corresponds with 1 USD or EUR 0.90. After registration and payment, you will receive a confirmation mail with additional information and Zoom links in a few days. Any correspondence from our side will use the mail address you paid through, unless you send us another address.
The Logosynthesis Practitioner curriculum
Deepen your understanding in this unique opportunity to work with the founder of Logosynthesis!
Recommended Reading
You find all books in your local online store.
Participants' Feedback
Are you considering to register for this cycle of Logosynthesis & the Body? This feedback may help you to decide to sign up for an amazing experience:
Fascinating!

Inspiring. thank you very much.<3

I learned a lot. It is very interesting

It was a wonderful experience

It has opened a number of new doorways to explore further. Love to all

That was amazing and so enlightening!

Beautiful and enlightening experience

Absolutely fascinating, I learned a lot, have so much to still think about, thanks a lot for this!

… the variety, the depth, the debriefs and all aspects. It is a real pleasure and always profound 🙂

….I'm going to be assimilating for quite some time!!

Always a pleasure to watch you work. Powerful demonstrations and work. Appreciative and grateful to be a learner and observer.

Now let us train and forget all that was learned before… 😉

The remarks about spirituality and what you experienced at the Monroe Institute opened up my mind to new vistas that I look forward to exploring.

This has truly enhanced my knowledge. Today's work was extraordinary providing space, time, and grace for her to process the grief.

It totally fulfilled all my expectations! You reminded of the most important – everything is in the client, indeed !

It is both enlightening and inspiring to observe Willem at work with the Body. It offers a unique opportunity to learn while discussing his thinking on the interventions, so that the choices I make in my private practice are better informed & more effective. My competence has certainly rocketed ever since I started learning with him. Thank you.

Thank you very much for this amazing course, Willem! Learned a lot of different aspects that were new to me- really deep and inspiring! And thanks Lara for answering so many questions and managing the questions so well!

The best word I can think of to describe being in receipt of the Logosynthesis service is liberating and relieving. It is also a joy to work with someone trustworthy, which makes allowing the process so much easier. As for the honor of witnessing the work of others, thankful and grateful for the opportunity of privilege of being someone else's witness.
References
Horowitz, M. (1966). The Body Image. Archives of General Psychiatry, 14(5): 456-460.
Social Share